InterCon 2019
InterCon brings together some of the leading minds in the tech space on a common platform and help drive the new global economy by sharing ideas, innovation and things that shape the future of technology.
Date: October 14-16
Location: Dubai
J6 Labs Founder and CEO Mike Jenkins is on the Advisory Board and will be giving a Keynote Address.
ONA19
A special celebration and showcase of three of the flagship programs for the Online News Association.
Date: July 23-25
Location: NYC
Note: J6 Labs will be in attendance.  (More Info)
DCA Live - Red Hot Companies
A chance to talk to some of the people behind the fastest growing companies in DC.
Date: July 17 / Location: 1300 Pennslyvania Ave. Washington D.C.
Note: J6 labs was in attendance. (More Info)
AI Event July 15th
J6 was happy to sponsor "Explainable AI: A peek into the brains behind AI" which included a debate on AI with speakers Gwynn Sturdevant (Data Scientist at Volanno), Mallesh Murugesan (CEO of Abeyon), Chris Petrakis (COO and Co-founder of Cura AI). This event was offered by Swathi Young from Emerging Technologies.
Date: July 15, 2019 / Place: 800 Maine Ave SW Washington D.C.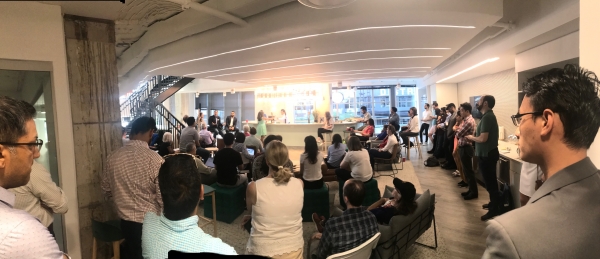 Thank you to everyone who came!